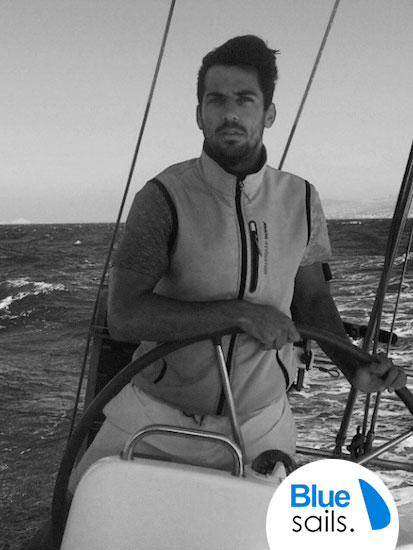 Marinos Krestas and Prodromos Manousakis  established Blue Sails back in 2012. We Start with 3 sailing boats, in order to do bareboat charter and our goal was to provide personalized yacht service direct from the owner so we count count in personal relations and trust between us and our guests.
Prodromos was an old owner of charter boats and professional sailor that give in Blue sails his experience from his previous years.
Marinos Krestas is bit younger but also with experience in sailing and with studies in Business and Tourism.
In order to provide better services we combine our knowledge in and create Blue sails.